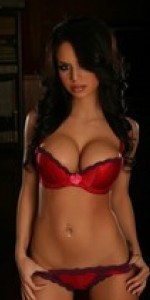 Italian & Latina escort. Gorgeous. A perfect 10. Entrancing, radiant, Southern beauty. Congenial and inviting, a celebrated insurance and real estate broker in New York with a playfully enthralling personality. Like a gem of the earth. She is a woman of many facets and sparkles. Her sensational figure accompanied by her softly beautiful face, make her the perfect companion for an evening or a date of memorable enjoyment. Not only is she gorgeous and has a perfect body but she really knows how to dress and carry herself. Classy and very sexy you wont get enough of her.
Click To Call Me 917-534-6532
Average rating:
1 reviews
Jan 28, 2014
Duped ! Beware!!!
hot Bitc$, no disappointment.